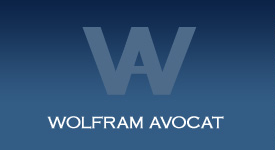 Business Law - Corporate and commercial Law
Commercial, Corporate & Companies Law

WOLFRAM-Avocat provides legal advice and assistance in different areas.
We can assist your company, SME, French branch or subsidiary in the same manner as a "Legal department" does.
Company Law – corporate
We advise you on business transfer models and strategy, prepare documents, agremements. We can also assist our clients' other advisers.
- formation / incorporation of French companies
- drafting of By-Laws of French companies (EURL/SARL/ SA/ SAS/SASU)
- drafting of shareholders' agreements
- partnership/ joint-venture agreements
- assistance with administrative formalities / legal constitution in France
- legal secretariat  (shareholders' or board meetings)
- governance/ compliance/ regulatory matters
- capital increase / fundraising
- transfer of shares/ sales
- shareholder conflict resolution
- mergers and acquisitions/ share purchase agreements
- restructuring and reorganisation/ subsidiaries, holdings
- cross-border operations
- legal audit/ due diligence review
- transformation of compagnies
- transmission of business
- insolvency
Contrat and Commercial Law

This is about the study, drafting, modification or renegotiation of all types of commercial contracts, confidentiality agreements, distribution agreements.
WOLFRAM Law Firm is particularly comfortable to provide assistance to contractual negotiation in English, French and German language.
• Contract and Commercial Law
- non-discloture agreements
- contracts for the supply, sale
- contracts for service delivery
- general conditions of sale / use
- IT contracts
- distribution law / commercial agents
- commercial leases (drafting agreement, transfer)
- sale of business or goodwill ("fond de commerce")
- unfair competition
At these topics are often added:
- banking law / securities, guarantees
- labor law
- real estate (conclusion, termination)
- transport law
Commercial Litigation
In all these areas, WOLFRAM Law Firm can manage the pre-litigation (search for extra-judicial solutions or transactions) and commercial litigation, whether French or cross-border.
We can assist you for collection of accounts receivable.
WOLFRAM Law Firm is always willing to assist you to find the best (cost) solution.