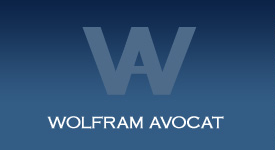 OHADA-Law (Africa)
In some cases, specific regional legal systems are applicable, such as the OHADA-Law regarding business Law in some African States.
Mr. Wolfram's experience in African business Law matters started in 1996 when he was called to work on Mobile-Telecom-Licence-Tenders for different African States.
In the following years, Arnd Wolfram examined different African business legislations as he worked intensively on an official Draft for a completely new Post and Telecom Law system for an African State.
Through his researches also based on the new "Actes Uniformes" (supra-national rules which have direct application in each national system) Mr. Wolfram obtained a good understand of business, corporate and companies Law in the OHADA-zone.
The OHADA-Law is a system of legal rules that are directly applicable in each national member-State-system.
The OHADA-States are mainly French-, but also Spanish- and Portugeese-speaking countries.
WOLFRAM-Law firm can assist and advise you for your business in the OHADA-countries.