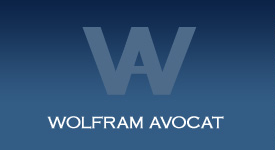 International Business
International Business Law
Today the markets are increasingly globalized and the real challenge is to work and market products or services on an international scale.
Goods and services are sold every day outside the borders of national states in which their manufacturers have their business.
These transactions are governed by national laws, European Union standards and other binding international instruments or professional softlaw.
WOLFRAM-Avocat advises its clients on international and cross-border issues.
Cross-border advice requires both a knowledge of French law, but also an understanding of the legal systems or the State where the business takes place, and a certain comfort in the languages ​​of the countries concerned and a knowledge of its culture and mentality.
WOLFRAM-Avocat advises its clients on relevant national and/or European laws, standards arising from international or regional treaties, as well as on international trade practices.
We also assist our clients in their commercial negotiations with companies in other countries and, if necessary, in litigation.
When it comes to activities on the French territory, we also advise foreign companies to create their subsidiaries in France and to implement contractual tools for their marketing in France.
Foreign Investments Law in France
WOLFRAM-Avocat can assist you to achieve any investment in a French company or on the French territory.
To this end, the firm advises and assists foreign investors wanting to settle in France on:
- implementation strategy and distribution;
- writing and translation of legal and contractual documents (in English, French, German) required for various procedures prior or subsequent to implantation;
- organization of negotiations with the various partners and their counsel;
- establishment of joint ventures and partnership agreements;
- creation of subsidiaries and representative offices;
- assistance approaches to the French authorities.
International Trade Law
International trade requires the assistance of lawyers specially trained for this purpose.
For example, intervention in international commercial agreements requires knowledge and combination of different subjects such as:
- International private Law;
- International business law (law of international contracts, JV / legal structures);
- investment regulations;
- EU-business law and European law.
In some cases, specific legal systems are applicable, such as the OHADA law regarding commercial law in a number of mainly French, but also Portuguese or Spanish speaking African States.
In all these areas, WOLFRAM-Avocat can support the pre-litigation (search for extra-judicial solutions/ transactions) and commercial litigation, whether French or transnational.
Our goal is to offer our clients cost-effective solutions in their international legal issues.
We advise companies and executives, including on specific Expatriate issues.
A significant part of our business is internationally oriented.
For any questions in any of these subjects, please fee free to contact us.